Put the experts on your automation or integration project.
We help our customers improve their productivity, situational awareness, and cybersecurity with an owner mindset.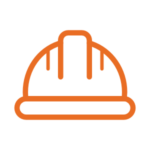 Put the experts on your automation or integration project.
CID has the utmost concern for its customers OT Cyber Security. We approach our security methods based on recommendations and guidelines from ISAC, EPA, FBI, and other agencies. Please contact us if you would like to learn more about our offerings.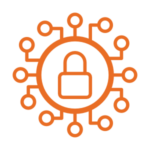 We succeed where others fail.
Complex project? Tight time constraints? Multiple projects? We specialize in the kinds of projects that stump the rest. We're the rate I&C contractor that can tackle your project with ease.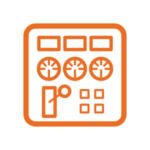 Need help with a project?
OT Cybersecurity I&C Bid Work (for electrical contractors) UL Panelshop
Our mark of success? Long-term customers.
Simply put, we design and deliver custom automation solutions that are intuitive, reliable, scalable, using the latest hardware and software platforms.

We have a passion for the services we provide, and keep our focus on customer success.
We deliver custom automation solutions that are intuitive, reliable, scalable, and modern.

We have a passion for all the services we provide with a focus on the customers success.
Over the years, we've helped scores of clients in a variety of industries automate and integrate their operations. Our team has developed seamless integration solutions for clients in the manufacturing, food and beverage, pharmaceutical, bio-chemicals, utilities, and oil and gas.
"A great company to team up with." We had a number of construction projects going on at the same time and CID's team was able to keep up with the requirements for all of them. They were very quick to respond to any issues that came up, and they were also able to offer suggestions and add solutions in a very timely manner. It would be a great pleasure to work with CID again. CID is a great company to team up with for any project.
"Highly recommend." I highly recommend Cascade Integration and Development to anyone seeking expertise in a control systems integration firm. CID focuses on customer satisfaction through communication, initiative and reliability. CID takes ownership of its projects, ensuring you receive the best possible value for your investment.
"CID did a great job migrating our system." Cascade Integration and Development did a great job of migrating our SCADA system between platforms. All work was completed without any system outages or loss of integrity. Our data reports are now easily accessible and comprehensive. Real-time information is accurately presented in logical and easy to read format. Our new SCADA system is reliable and robust – and very user-friendly!
"Professional, efficient, organized and responsive." Cascade Integration and Development (CID) designed and installed the SCADA upgrades at West County Wastewater District Water Pollution Control Plant in Richmond, California. CID was professional, efficient, organized and responsive throughout the installation. CID coordinated extensively with other projects that were under construction at the plant, and were able to maintain critical SCADA and operational functions during the project. CID has extensive knowledge of the industry technology, and they provided sufficient information regarding the alternatives available to make informed decisions.
"Committed to our on-going needs." CID, Inc. saved our plant SCADA system after another integration company failed to execute our upgrade from Wonderware to Factory Talk View. Not only did CID successfully complete the transition between platforms, but they also implemented a successful Microsoft SQL Server data logging solution that fulfilled all the needs for our state reporting. CID has been committed to meeting our ongoing needs with professional services and adherence to standardized practices.
"Can do attitude." Cascade Integration & Development combines years of experience, sharp minds and a "can do" attitude into their service. Their response is always positive and prompt and the resulting control logic reflects this approach.